No Right of Way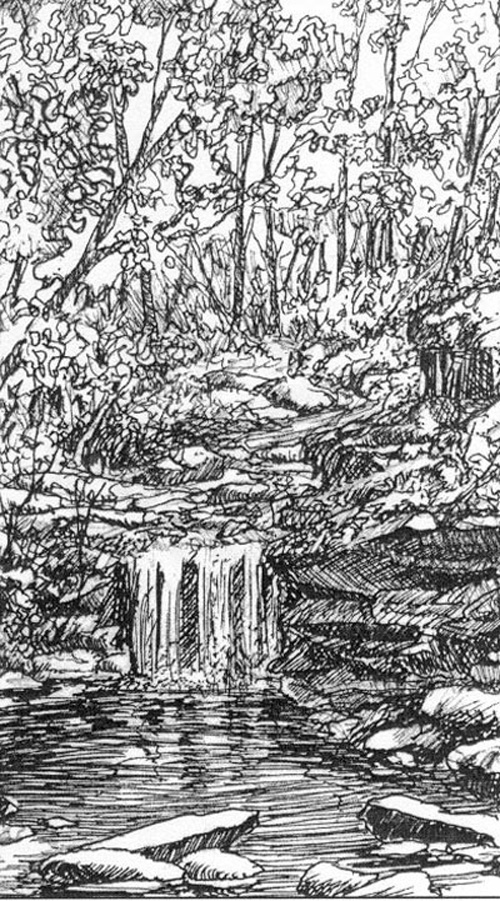 Michael HartleyLate summer days in Deepdale Wood
Hang heavy in a surly mood,
Keeping close the humid air
Under leaf-lattice canopy,
Will-sapping air that holds me here.
But how I long to let my spirit swim
In that same beck through which I'd run
To meet you by the swirling pool,
Where I would shade my eyes to see
Your smile in silhouette against
The skimming sun,
And hear, or almost hear, forbidden words
Across deep water guarding you from me.
So long ago.
What could prevent my spirit now
From thrashing through that cruel pool,
To race up to the open fell?
There to lie deep in honeyed ling,
Listening and remembering.
Remembering the summers past
That lie behind the veil
Through which we see pure golden days,
When breeze and bird and bee would sing,
And we would join the singing host
To find true harmony and hold it fast.
Though that dear memory stays clear,
How shall I sing of summer now
That I must lie without you there?
Still summer's song beats in my blood,
And though the words I love the best
Come only in a whisper now,
I hear them well.
Is that your voice I hear above the rest?
Or is it just an echo from the past
Straining to reach me?
Crying, trying to make me know
There is no way. There is no way
To reach the open fell
Through Deepdale Wood.