Alan Hartley's Poetry
Alan Hartley was born and raised in Felling-on-Tyne and spent the greater part of a twenty-year teaching career in the North East. He left teaching in 1972 to take up a senior administrative post with the Joint Matriculation Board, the former A-Level Examinations Board based in Manchester, from which he retired in 1991 and moved to live in the small village of Thoralby in Wensleydale in 1993.
His poems have appeared in a number of North Country periodicals and he has three published collections: the first 'Light and Shade' was published in 2000, the second 'Forbidden Verse' in 2003 and the third 'The Meadowlands' in 2006 (see below).
He won the political satire prize at the Strokestown International Poetry Festival in 2003 and was runner-up in 2001.
Most of his "Tyne Poetry" reflects the Tyneside of the 1940s and 50s and provide an interesting contrast with the Tyneside of today.
Alan's "Dales Poetry" is about people, places, birds and beasties in the Yorkshire Dales.
Sadly Alan died in June 2020 aged 88 years. He was buried at Aysgarth where his poem 'A Dales Resting Place' was read within sound of the Falls.
---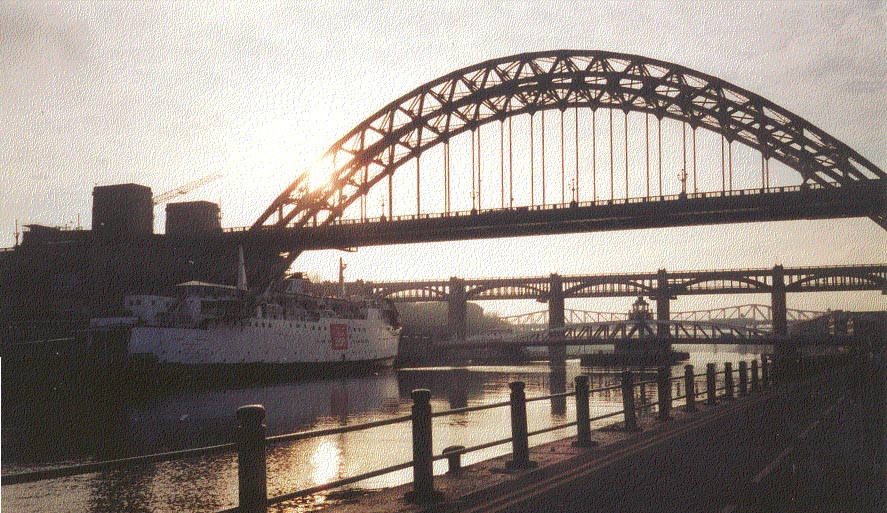 The Tyne Bridge (from the North bank of the River). Photograph © WikiMedia - Creative Commons License.