A Dales Resting Place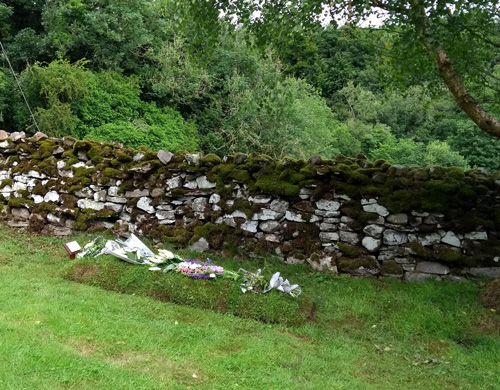 Alan Hartley
8 October 1931 - 19 June 2020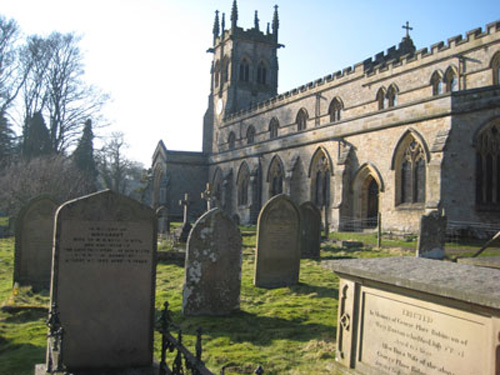 I find it strange that I should end my search
For somewhere I might rest in death, secure,
Here in the graveyard of a parish church
Perched on a hill above the River Ure.
I have no kindred here, nor am I bound
By faith to those who lie beneath these stones.
But can their church lay claim to all this ground,
Which was a sanctuary for pagan bones
Before its mediaeval base was laid?
Then men who in this soil had grown
Would know it was a place to lay their dead,
To be with those by whom they would be known.
This heritage, I trust, will justify
My wish to lie in consecrated ground,
And part explain to those who wonder why
A man not close to God should yet have found
The need to end his lifespan in this place,
Albeit by the wall that marks the edge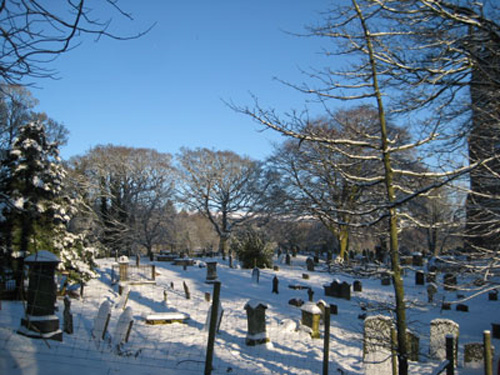 Of holy ground, close by the sheer cliff face
Above the falls. And to the church I pledge
I shall not lie here longer than I need.
No ghost will linger, and my soul will flee
From its mortality when it is freed,
Perhaps to find a place in memory.
The waiting may be long but I am sure
That nature will continue with her work,
Until my corpse no longer may endure
And what remains will pass into the rock
From which my chosen resting place is hewn,
Thence to be borne by rain and gravity,
Down through deep beds of sand and shale and stone,
Which offer purifying purgatory,
To filter through three hundred million years
Of rock, perhaps for centuries, before
All trace of me has cleared the limestone layers
And found a way into the river Ure.
Into that river of bright glitterings,
Released into new light, new energy,
To leap and sing loud as a thousand strings
Swirling in a thunderous symphony.
Each particle may in this joy respond
For just a day, but the deep limestone will
Ensure that joy continues well beyond
The time the church will stand upon this hill.
Yet time cannot be held, and there must be
A slowing as rivers join to meet the swell
Of tide and flow to an amorphous sea,
Which holds the dark oblivion of hell,
And the bright promise of eternity.