Sonnet to a Mayfly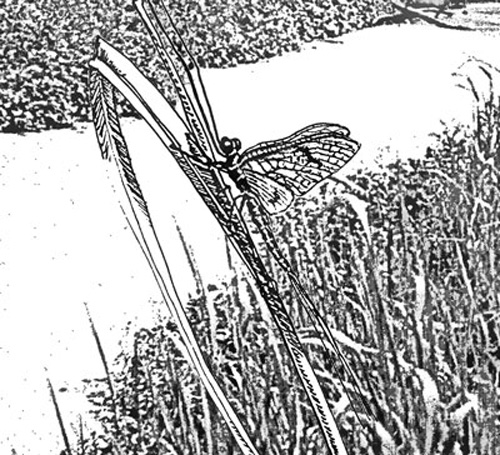 Michael HartleyRest now, the day is gone, your task complete.
Though iridescence fades with setting sun,
You danced in brilliance, your day was sweet;
Your purpose is achieved, the prize is won.
I shall watch here until the dusk descends,
Knowing your beauty will not long remain.
A lifeless husk will fragment in the winds
And drift back to your river bed again.
I do not seek your settled destiny,
I know that I shall fight death to the end,
But I respect your sure tranquility;
You rest content, whatever night may send.
Throughout long years I've sought to find my way.
You found fulfilment in a single day.



---